Offering views of the Zambales Mountain Range, Mount Arayat, San Fernando's cultural cityscape, and the township's green parks and mall area, the Bryant Parklane also features amenities at the third level deck such as an adult and kiddie pools with pool deck, function hall, indoor and outdoor fitness centers, covered outdoor lounge, outdoor play area, and jogging path.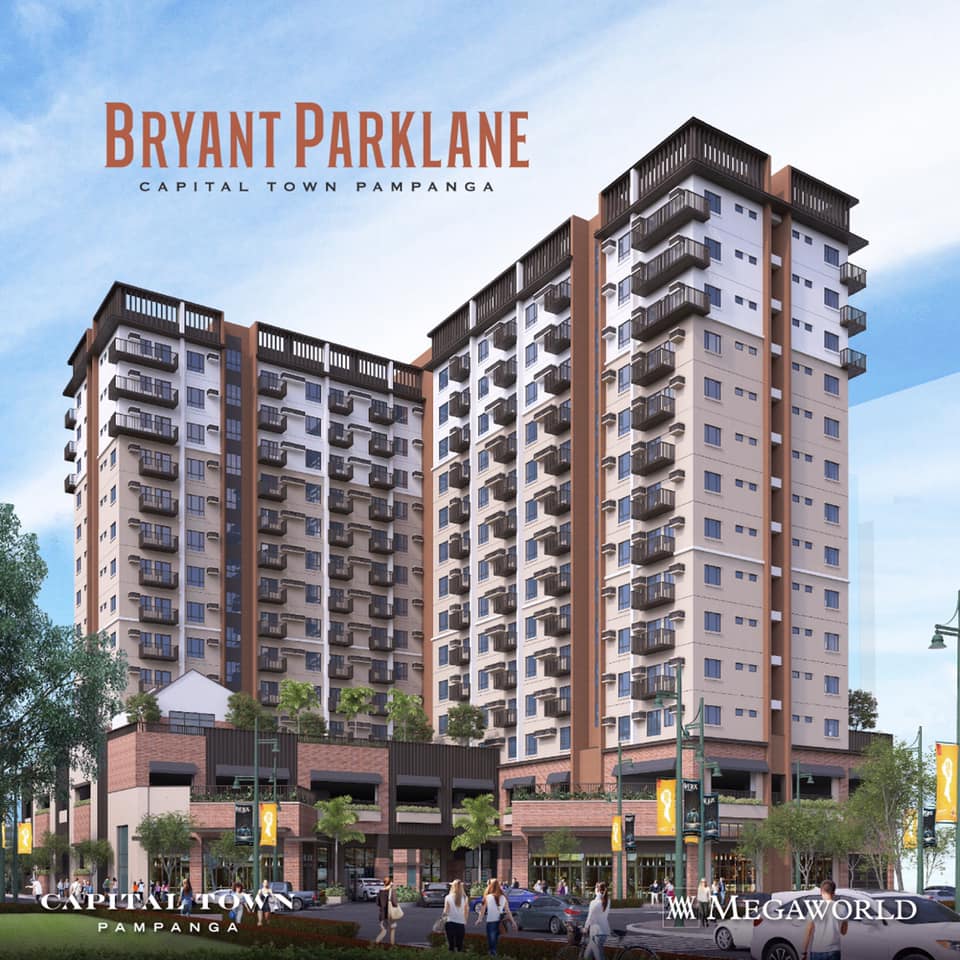 Situated at the emerging region master planned to become the next prime destination of the country, this strategic location lets one acquire a residential address that can serve as the jump-off point to better opportunities.
Bryant Parklane is located in a more private area of Capital Town. Get the best of both worlds of living in a laid-back residential landscape while still being minutes away from the township attractions.
Just a few meters away from a transportation hub, crossroads of major highways and accessible to expressways, Bryant Parklane allows you to go anywhere you need to with ease and utmost convenience.
Enjoy a wide variety of restaurants and retails stores just below your residence address.
Located inside Capital Town in San Fernando Pampanga
Accessible and Convenient Location. Living inside a township is no doubt a wonderful experience with all the need within your reach. Megaworld's private condo retreat in San Fernando, Pampanga
A quick preview for what is in store for you in the 21st township and first in the north of Megaworld Corporation.
North will have a bright future and one of the reason is this wonderful development.
Your Megaworld Agent for bryant parklane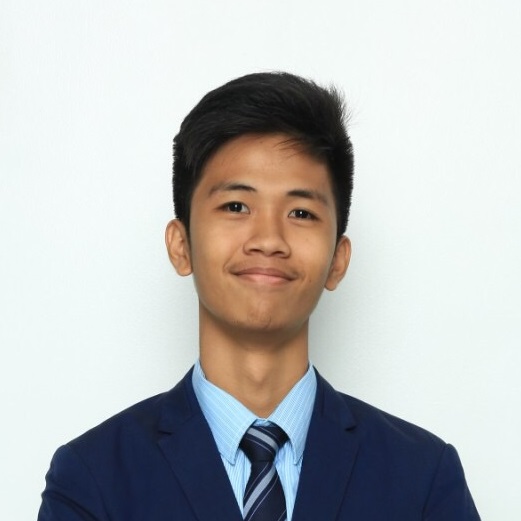 Jenell de Guzman
Real Estate Agent - Assistant Sales Manager at Megaworld
This is the 2nd condominium project in Capital Town Pampanga. To be called Bryant Parklane, derived from New York City's famous Bryant Park, the 16-storey residential tower offers 463 units ranging from Studio (up to 28.5 square meters), and One-Bedroom (up to 41 square meters). Select units have their own balcony and lanai. Do not hesitate to contact me for further details.
The key highlight of this new residential project is its first-of-its-kind lobby concept, which features bi-level functional shared spaces and receiving area. Indoor bike racks also form part of the lobby's unique design. The lobby will also be featuring some of the development's amenities such as a Daycare center with hammock area, Turf Lounge, Ping Pong Café, and the Library.
Sustainable, integrated urban living is now achievable with Megaworld's Capital Town Pampanga township. Live in a master planned community where offices, shops, museums, restaurants, pocket parks, retail establishments, and corporate offices blend to offer a more sensible lifestyle option in the North.
Take a Closer Look of bryant parklane
Apart from the basic amenities, this project also comes with an indoor green turf, hammock area, dynamic game rooms that include billiard tables and more. Every day becomes exciting especially when one lives in it.
Residents are given a variety of choices on where they can exercise – may it be in the air-conditioned fitness center, the outdoor jogging path beside it, at the Ping Pong Cafe by the Lobby, using the bikes to go around the township, or working out at the two (2) hectare scenic outdoor Rainwater park minutes away from their unit.
Mini Day Care with Hammock Area
Turf Lounge
Play and Cafe
Mini Library Area
Adult and Kiddie Pool
Function Hall
Fitness Center
Covered Outdoor Lounge
Outdoor Fitness Area
Outdoor Play Area
Foot/Jogging Path
Male and Female Shower rooms
We envision the lobby to be bi-level functional shared spaces that will create a strong impression on the uniqueness of the project. It will also encourage interaction among its residents and foster a sense of community. The unique lobby will encourage socialization among residents with its hangout areas, mini day care, mini library, and business center areas.
Enjoy the Indoor Bike Racks, Mini-Library, Lounge, Ping Pong Cafe, Indoor Plants, Mini Daycare and Green Turf all in the lobby of this great project.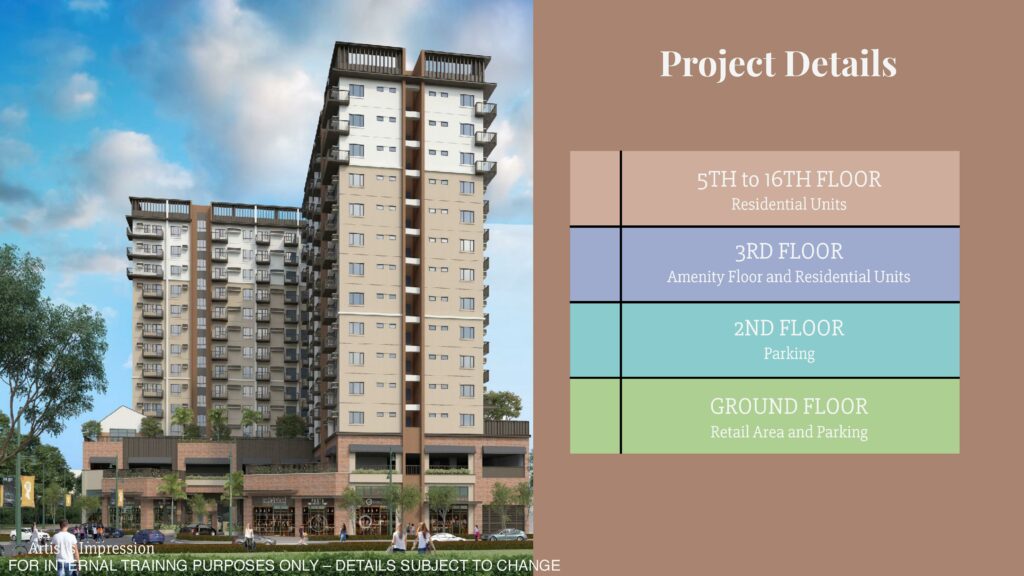 Introducing Units WITH LANAI
– A lanai is a private open-sided area typically roofed and attached to a residential unit. Create your own pocket garden, enjoy your afternoon tea with a view, or simply take a breather at your outdoor meditation den — your Lanai area is whatever you want to make it.
Typical Units
– Standard units with and without balcony starts at the 5th floor up to the 16th Floor. For Studio you can choose from 22 SQM, 23.5 SQM, 24.5 SQM, and 25 SQM. For 1 Bedroom you can choose from 38 SQM and 41 SQM both with Balcony. Combining of units are allowed to create a larger unit as long there's available adjacent units, thereafter we will consult with upper management if the combination of your chosen unit is doable.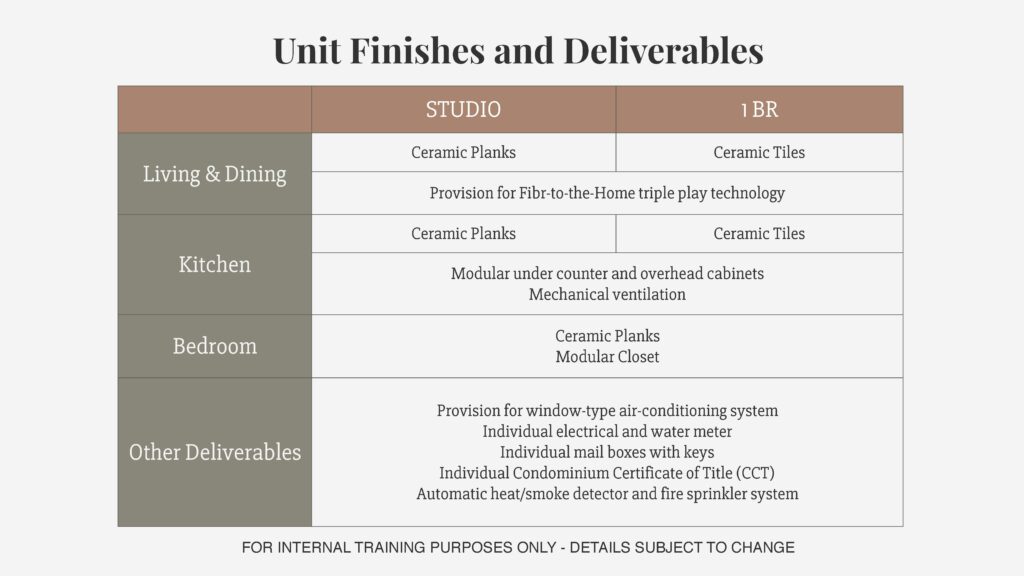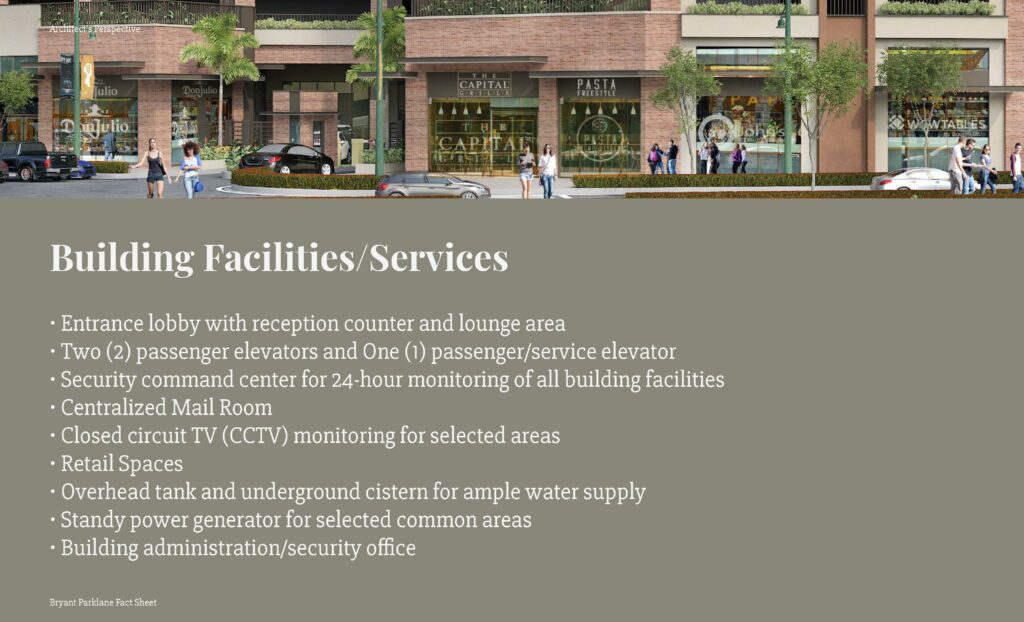 Pre-Selling Condominiums | Residential Lots | Commercial Lots | Ready For Occupancy Condominiums | Office Spaces
Level 2 Gateway Mall, Araneta City.
Capital Town, Capitol Blvd, San Fernando, Pampanga.