NEWEST TOWNSHIP OF MEGAWORLD IN THE NORTH
Capital Town is located in the heart of the City of San Fernando in Pampanga. One of Megaworld's 21 master-planned townships, the 35.6-hectare Capital Town is slated to become the newest central business district in the north.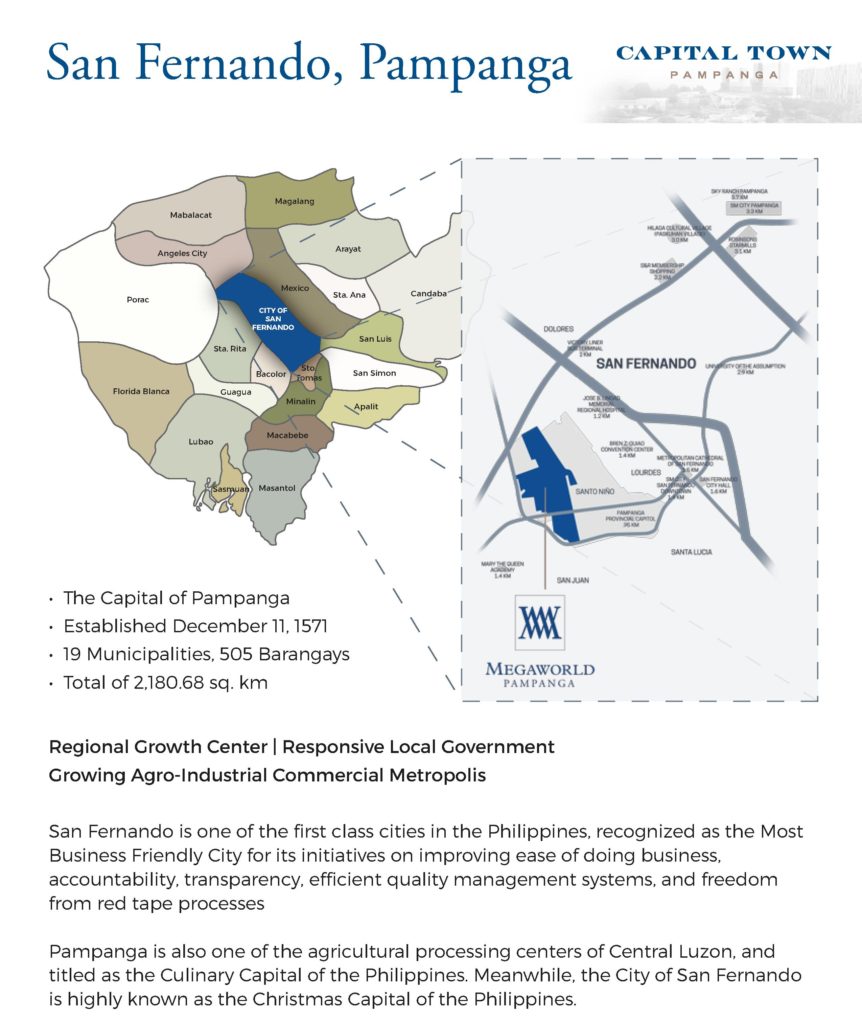 The development rises from the same site where the renowed Pasudeco used to operate. Pasudeco's history as a sugar central back in the early 1900s played a major role in the exponential growth of San Fernando. CAPITAL TOWN which is anchored on Pasudeco's rich heritage, opens San Fernando the whole of Pampanga to a new phase of growth and expansion, while preserving its culture and values.
We want to preserve
Historical value and provenance of PASUDECO because they remind us of the glorious past.
Museum space artifacts. digital library space, bull gears, railroad tracks, chimney, bricks, etc.
We want to build a township that will weave the rich culture and heritage of the kampangan to its present generation
We want to instill
A renewed sense of pride
A sense of assurance for the next generation – that they can work closer to their families without the need to go to other countries.
A place where countless opportunities awaits.
Here's what's in store for you in Megaworld's Capital Town
Accessible and Convenient roads in every corner

Expected to generate 250,000 Jobs

Leisure and Heritage Attractions

Open Spaces for Outdoor Activites

CAPITAL TOWN MASTERPLAN OVERVIEW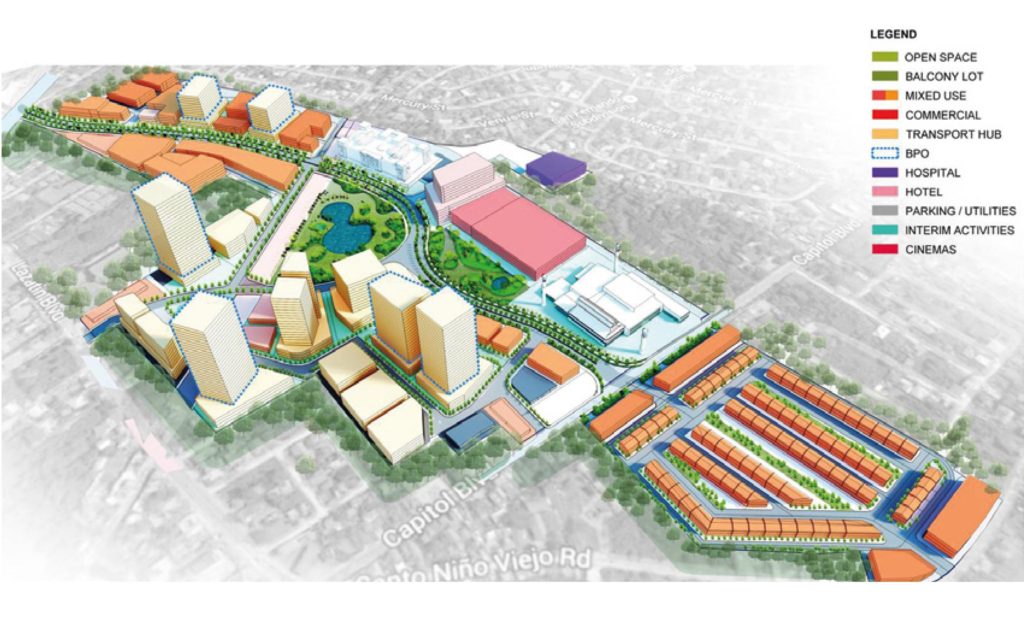 Just like other townships we will integrated:
Residential
Office
Commercial
Retail
Institutional Components
As we see a potential pool of skilled talents for the BPO sector in the province, we are certain to build a cyber park, bring in our partner locators to the township and generate thousands of jobs for the people of Pampanga.
MAJOR COMPONENTS:
RAINWATER PARK & LANDSCAPED OPEN SPACES & POCKET GARDENS:
Rainwater park, Outdoor events & concert area, Leisure walks, Jogging, bike & kalesa trail, Picnic areas, Meditation & exercise garden, Chapel by the lake
MIXED-USE PROGRAM OF COMMERCIAL, RESIDENTIAL, EDUCATION AND CULTURAL DEVELOPMENT:
Mix of retail, F&B, BPO, cinemas, etc. with denser urbannetwork with programmatic diversity
GREEN CENTRALE AVENUE WITH WIDE WALKWAYS, BIKELANE & ARCADES:
30.0M R.R.O.W wide arcades, shaded sidewalks and secured bike lanes
PASUDECO SUGAR MILL MUSEUM & COMMERCIAL AREA:
Reviving and redevelopment of PASUDECO as tourist attraction & destination
CHELSEA PARKPLACE - PRE SELLING CONDO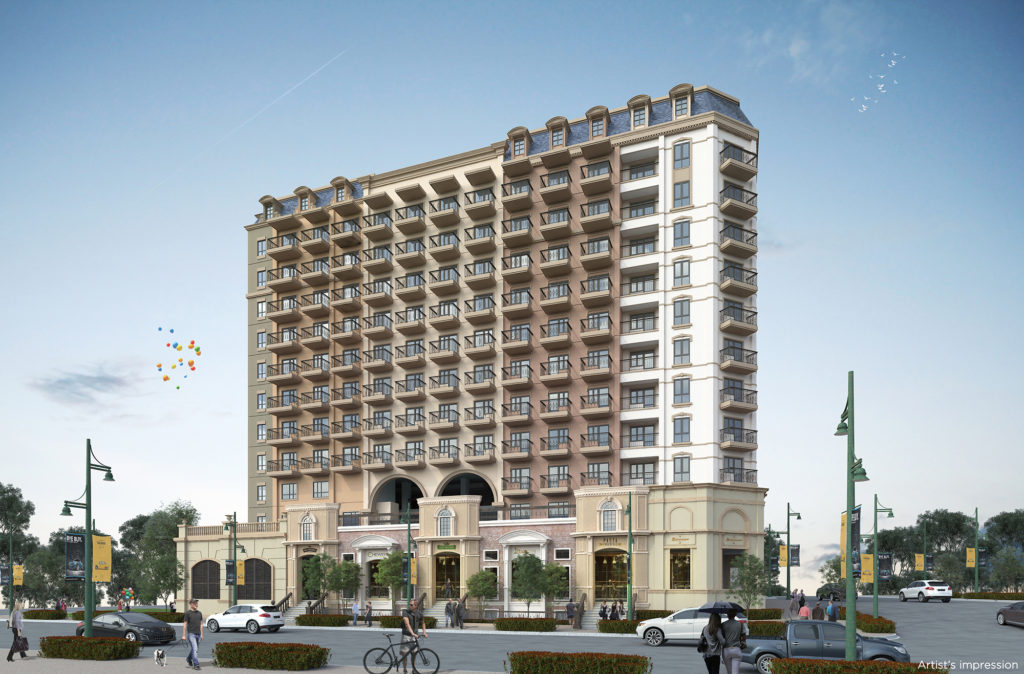 CHELSEA PARKPLACE - PRE SELLING CONDO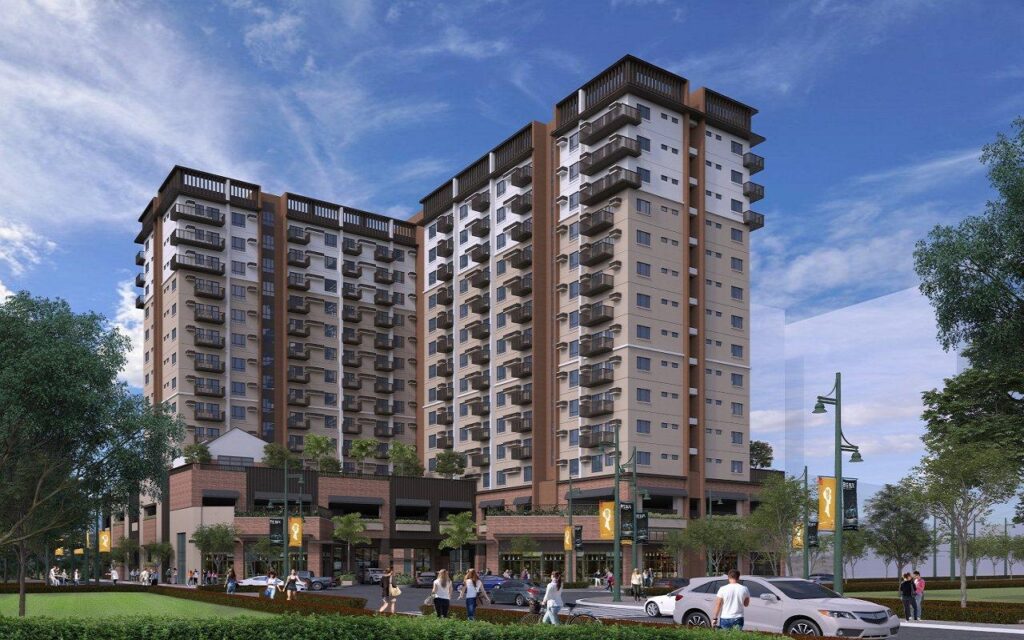 SHOPHOUSE DISTRICT - COMMERCIAL LOTS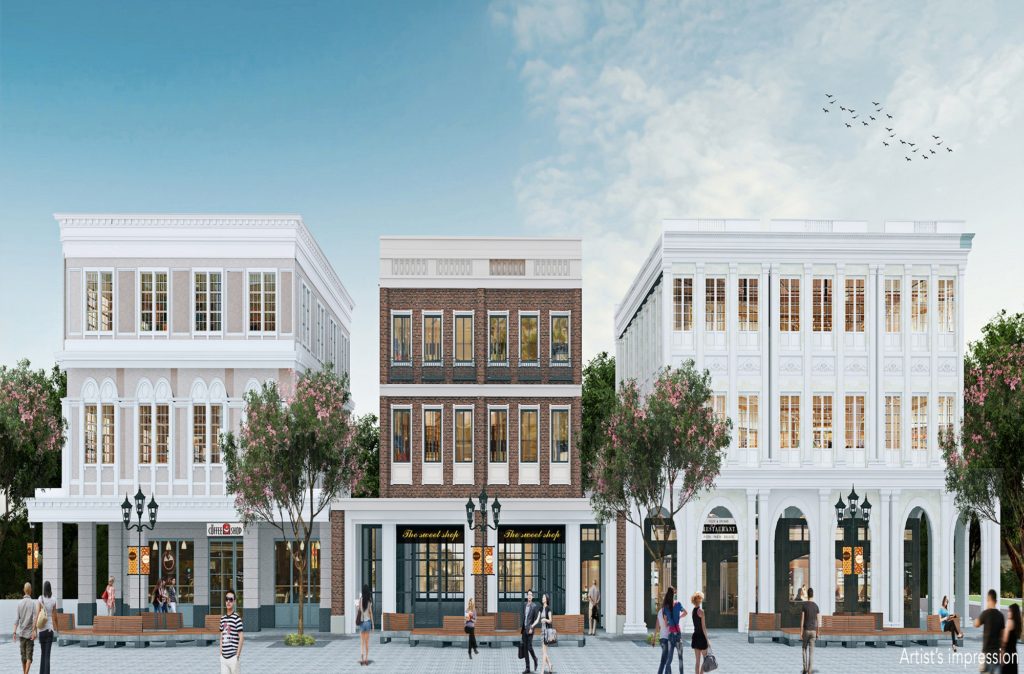 Pre-Selling Condominiums | Residential Lots | Commercial Lots | Ready For Occupancy Condominiums | Office Spaces
Level 2 Gateway Mall, Araneta City.
Capital Town, Capitol Blvd, San Fernando, Pampanga.