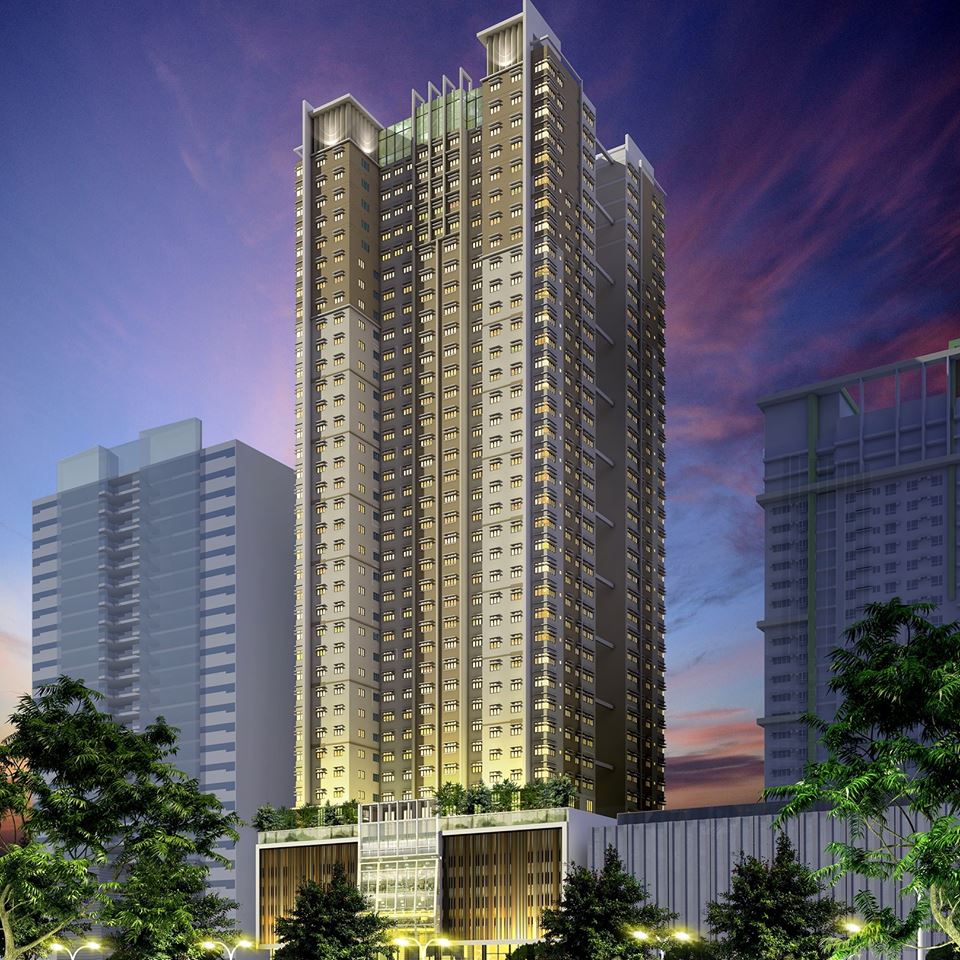 Property giant Megaworld is further expanding its presence in the Makati Central Business District (CBD) as it launches its 20th residential tower in the country's premier financial district.
To be named San Antonio Residence, the 40-storey residential tower will rise along Sen. Gil Puyat Avenue (formerly Buendia Avenue) and in close proximity to Ayala Avenue in Makati City.
San Antonio Residence will have 956 units ranging from studio (26 sqm) to three-bedroom (93 sqm). Its family-oriented lifestyle amenities include Parent-Kid B.O.N.D. (Begin, Open, Nurture and Discover) open area, swimming pool, children's pool, pool deck, dance studio, fitness center, street fitness park, outdoor seating area and function rooms.
This residential tower is scheduled for completion in 2021. San Antonio Residence is the flagship project of Megaworld in West Makati. Conveniently situated along Malugay street, its proximity offers direct access to the dynamic lifestyle awaiting its future residents.
SAN ANTONIO RESIDENCE LOCATION MAP
San Antonio Residence is situated west of Makati—and it's exactly where you want to be. Your location lets you connect to the energy of the CBD effortlessly, and allows you to return to the quiet and calm of your home with a lot less stress. From both Sen. Gil Puyat Avenue and Malugay Street, a myriad of destinations are within reach. And now, your valuable time is spent, not in gridlock, but in the places where the real action is.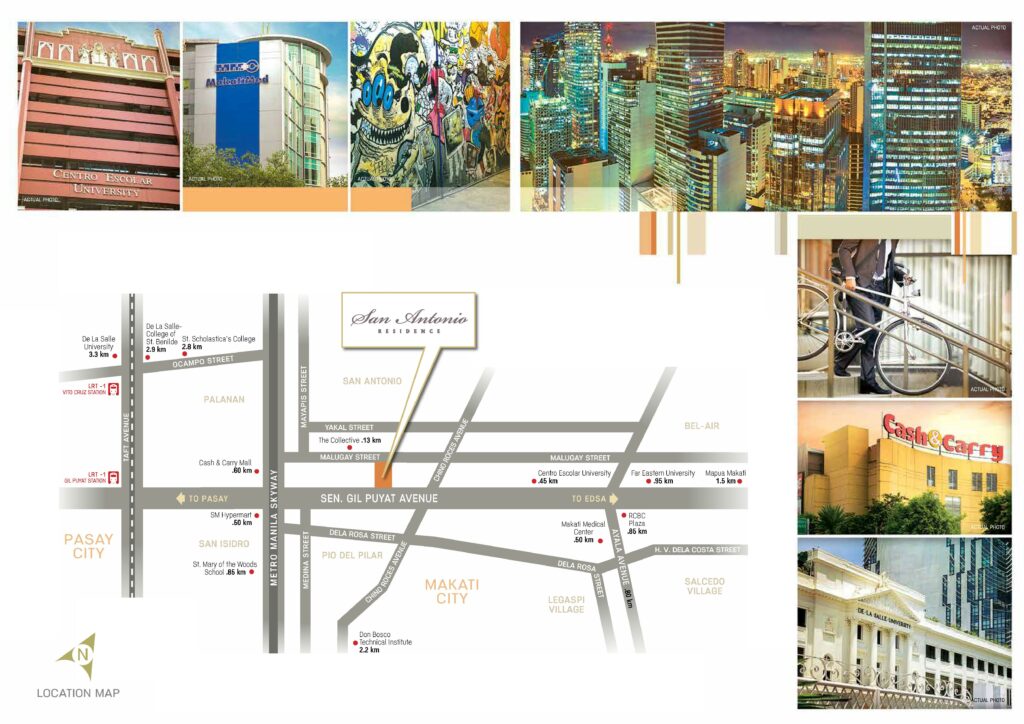 SAN ANTONIO RESIDENCE AMENITIES
This project houses diverse and state-of-the-art recreational facilities for all ages, creating a perfect refuge for starting families. At the seventh-level, is a recreational base made for relaxation and recreation. From personal leisure to exclusive bonding moments, your home has the best amenities for all-day fun and adventure.
Infinity Pool
Pool Lounge/Deck
Kiddie Pool/Wading Pool
Hideaway Yard/Reading Nook
Male and Female Shower Rooms
Laundromat
Function Rooms
Fitness Center
Dance Studio
Street Fitness Park
Kid's Zone
Parent Kid B.O.N.D. Area
SAN ANTONIO RESIDENCE
FLOOR PLAN AND LAYOUTS
STUDIO
1 BEDROOM
2 BEDROOM
3 BEDROOM
STUDIO
UNIT SIZES:
26 SQM
27.5 SQM
28.5 SQM
29.5 SQM
1 BEDROOM
2 BEDROOM
3 BEDROOM
SAN ANTONIO RESIDENCE AVAILABLE UNITS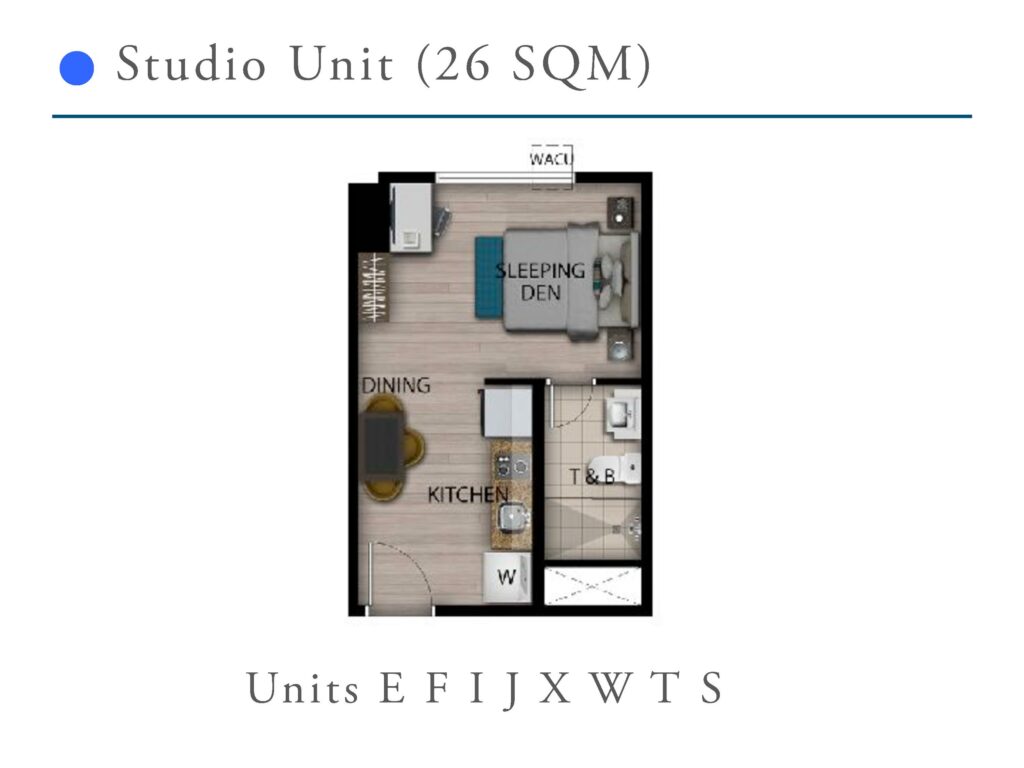 This 26 SQM studio unit is the only available studio unit. A perfect unit for investment for options like renting out for long term or AirBnB purposes.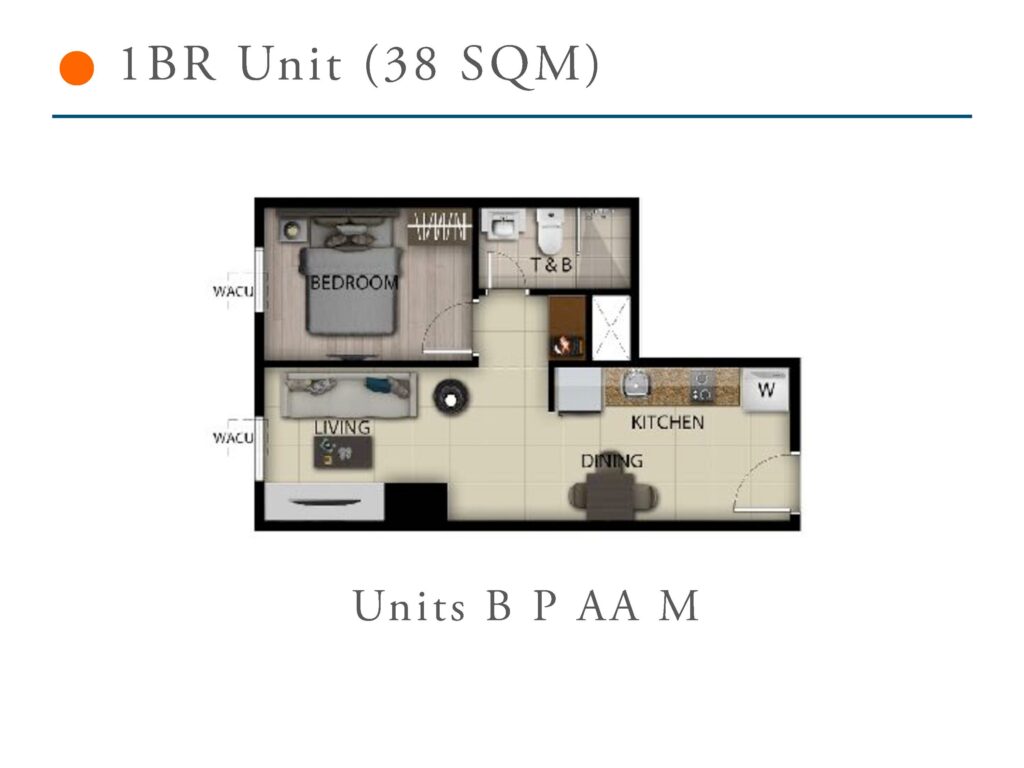 A 1 Bedroom 38 SQM unit, ideal size for a 1 Bedroom unit that you can use as as halfway home or even rent it out in the near future. Full disclosure, the available unit for 38 SQM has no view.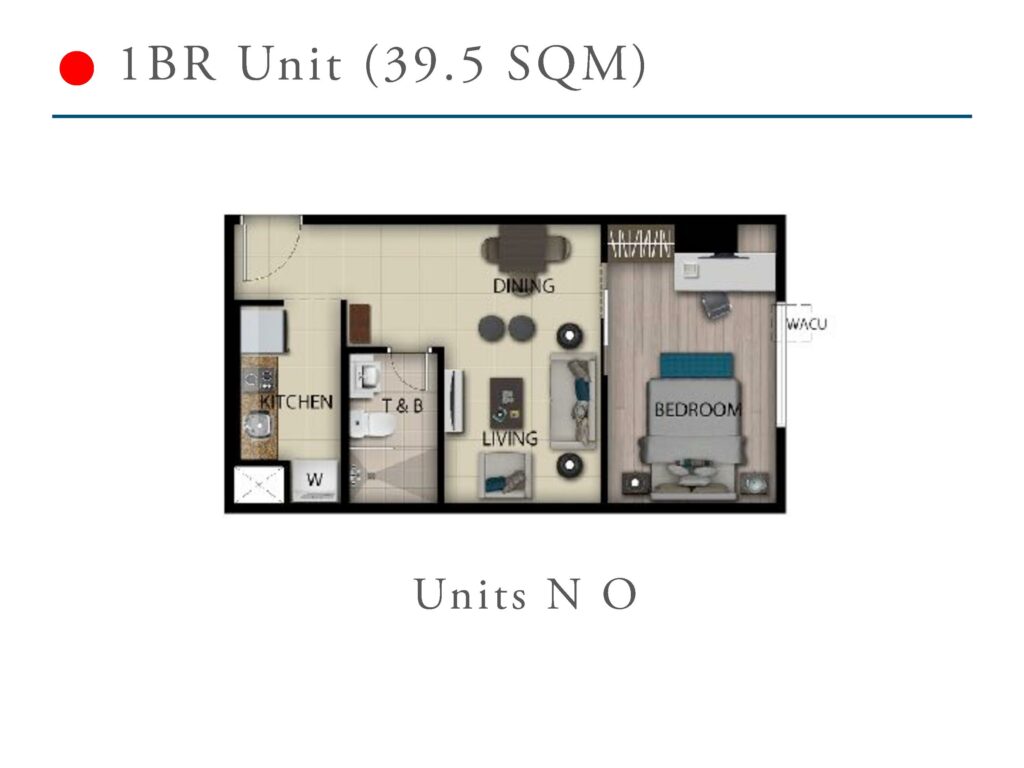 Perfectly cut unit with a total size of 39.5 SQM. This 1 Bedroom unit offers a size where multiple persons can live in.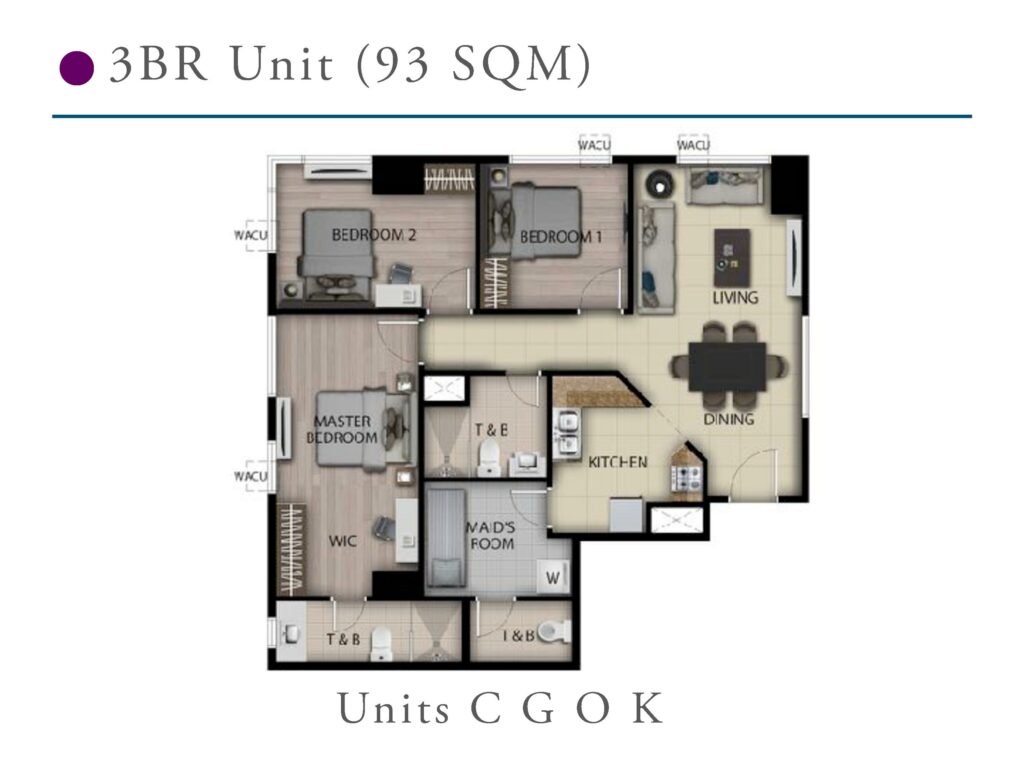 The best unit, a 3 Bedroom unit with a total size of 93 SQM. Perfect for families and executive who wants to be near their workplace but not compromising the need for space.
Pre Selling Condominiums | Residential Lots | Office Space | Commercial Lots | Ready For Occupancy Condominiums